Welcome to Year 1 - Elm
Our teacher is Mrs Turner and our teaching assistants are Mrs Zaman, Mrs Nawaz and Mrs Racz.
There are 26 children in our class – 15 boys and 11 girls
British Values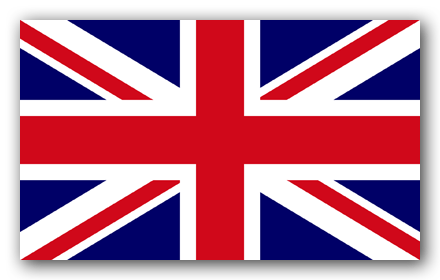 As part of our British Values in Year 1, we will be learning about democracy by encouraging the children to make decisions together.  One of the ways we will be doing this is by holding class votes. Over the year we will hold class votes to select our School Council representatives, Sports Council representatives and Behaviour Ambassadors for each half term.
Showing mutual respect and tolerance of one another are part of the values underpinned in Year 1. We understand how important it is to respect and value the feelings and views of others and celebrate ways in which we are different and the same. Our topic 'Ourselves' will help us to learn more about this, as well as taking pride in who we are and ways in which we treat others. Children will be encouraged as part of their self confidence and self awareness to feel confident to express their needs and opinions.
In Year 1, children are taught the importance of having rules and routines in place within the school and classroom. We use our rules to help us make good choices and think about our actions, keeping our school a safe and happy place! Each week our Behaviour Ambassador will choose a child from the class to be awarded for their good behaviour! 
Job Roles in 1 Elm
Behaviour Ambassador - Faatiha (Autumn i)
SMARTbots - M.Ayaan and Pria
School Council - Hadi and Amelia
Sports Council - Archie and Arooj
ECO Warrior - Levente
Information about Year 1 Elm
Homework: The children will be given a variety of activities to complete over each half term. Half way through the term we will collect the homework and share it with the rest of the class. At the end of the half term all of the homework will be collected in and marked. We will be talking through and explaining the homework to the children before they take it home, however if you have any questions or the children are unsure as to what they are meant to do please feel free to speak to a staff member in Year 1 either yourselves or to encourage the children to come to see us if they need help completing their work.
The children will also be taking home a reading book and a library book. Please read with your children on a daily basis at home and write a comment in their reading journals to let us know how they got on. Library books will be changed weekly, every Tuesday afternoon.
Our Timetable
Please find Year 1 Elm's timetable below. We will be having PE on Monday and Thursday. Children will need to have their full PE kits in school on both these days. Girls will need any earrings to be taken out (unless the children are able to do this themselves).
Termly Overview
Our topics enable us to develop and apply knowledge and skills in different areas of the curriculum, such as history, geography and art.  These lessons take place during the afternoon.  We do link our topic work with our English learning through stories, poems and drama.  Where possible, we go on educational visits or invite visitors in, so that we develop our learning and understanding more.
Targets
Every half-term we have targets for maths. Here are our targets for Autumn i half-term;
   Maths
I can read and write any two digit number up to 20.

I can read and write any two digit number up to 50.

I can read and write any two digit number up to 100.
Reading Corner and Author of the Term
We enjoy reading in our book corner.
Our authors this term are  Janet and Allan Ahlberg. We will be finding out facts about him and reading some of his stories.