Welcome to Year 1 - Elm
 
Our teacher is Mrs Turner and our teaching assistants are Mrs Zaman,  Mrs Zafa and Mrs Dunn.
There are 30 children in our class – 11 boys and 19 girls
Class Codes
Keep your hands and feet to yourself.

Respect everyone and everything.

Be a good listener and try your best.

Be proud to be in the Victoria team.

Show good manners.
British Values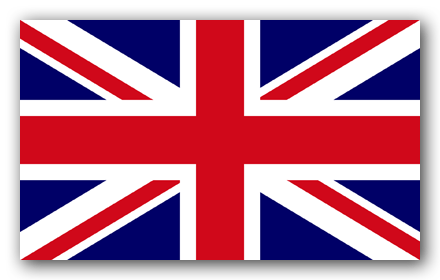 As part of our British Values in Year 1, we will be learning about democracy by encouraging the children to make decisions together.  One of the ways we will be doing this is by holding class votes. Over the year we will hold class votes to select our School Council representatives, Sports Council representatives and Behaviour Ambassadors for each half term.
Showing mutual respect and tolerance of one another are part of the values underpinned in Year 1. We understand how important it is to respect and value the feelings and views of others and celebrate ways in which we are different and the same. Our topic 'Ourselves' will help us to learn more about this, as well as taking pride in who we are and ways in which we treat others. Children will be encouraged as part of their self confidence and self awareness to feel confident to express their needs and opinions.
In Year 1, children are taught the importance of having rules and routines in place within the school and classroom. We use our rules to help us make good choices and think about our actions, keeping our school a safe and happy place! Each week our Behaviour Ambassador will choose a child from the class to be awarded for their good behaviour! 
Job Roles in 1Elm
Behaviour Ambassador- Mehak (Spring i)
Information about Year 1 Elm
In Year 1 Elm the children will be given weekly homework. Homework is handed out on Friday and is due in on the Tuesday. We will be talking through and explaining the homework to the children before they take it home, however if you have any questions or the children are unsure as to what they are meant to do please feel free to speak to a staff member in Year 1 Beech either yourselves or to encourage the children to come to see us if they need help completing their work.
The children will also be taking home a reading book and a library book. Please read with your children on a daily basis at home and write a comment in their reading journals to let us know how they got on. Library books will be changed weekly, every Friday afternoon.
Our Timetable
Please find Year 1 Elm's timetable below. We will be having PE on Monday and Thursday. Children will need to have their full PE kits in school on both these days. Girls will need any earrings to be taken out (unless the children are able to do this themselves).
Termly Overview
Our topics enable us to develop and apply knowledge and skills in different areas of the curriculum, such as history, geography and art.  These lessons take place during the afternoon.  We do link our topic work with our English learning through stories, poems and drama.  Where possible, we go on educational visits or invite visitors in, so that we develop our learning and understanding more.
Targets
Every half-term we have targets for reading, writing and maths. Here are our targets for the spring 1 half-term;
Reading
I can join in with rhymes and re-tell parts of well-known stories which have repeated words and phrases.

I can talk about what a book might be about by looking at the cover, title and blurb.

I can use my understanding of characters, settings and events in other stories to make predictions.
Writing
I can use vocabulary/forms of speech which are increasingly influenced by experience of books.

I can write stories that have a beginning, middle and end.

I can plan and write stories that are like other stories that I have read.
Maths
I can add and subtract1 to any number up to 10.

I can add and subtract 1, 2 or 3 to any number up to 20.

I can add or subtract any single digit to any number up to 20.
E-Safety Day
We have been learning about how to stay safe on the internet. We watched some videos and played some games. We learnt that we should never give out our personal information and we should tell an adult if we are worried!
PJ Night!
We had so much fun at school in our pyjamas! Here are some pictures...
A visit from Andy Tooze - Poet
We had so much fun meeting the poet Andy Tooze. He started with an assembly and then came to our class to work with us. We listened to him share some of his poems then we had the opportunity to write our own class poem with him.
At the end of the day we had an assembly to share our class poems. Our families were invited and they all enjoyed listening to the poems we had created.
Do you like our class poem?
Mrs Turners PE lesson
When PE is what we've got,
we often end up feeling good and hot.
When were running fast like we oughta,
then we all need a drink of water.
We get warm, sweaty, tired were breating fast,
1 Elm want to be first never ever last.
Reading Corner and Author of the Term
We enjoy reading in our book corner.
Our author this term is Nick Butterworth. We have enjoyed finding out facts about him and reading some of his stories.
The Treasure Hunt: Nick Butterworth
In English we have been reading the story 'The Treasure Hunt' by Nick Butterworth. To help us with our learning we all went on a treasure hunt around the school playground looking for clues from the story. We had lots of fun and found the treasure!
Paired Reading with 4 Willow
Every Wednesday we enjoy reading to children in year 4.
NSPCC Number Day
We all come to school wearing a number to support the NSPCC Number Day. We had lots of fun taking part in a variety of number activities.
Maths Learning in 1 Elm
Our Maths target this half term are number bonds to 10 and 20.
English Learning in 1 Elm
We enjoy using role play and the puppet theatre to act out the stories we are reading and writing about.
Christmas - Meeting Santa and enjoying our party.
Multi Skills Festival at Meadowside
We had so much fun!
The phonics mats we use to help us with our writing.
Other things we use in year 1 to help us with our learning.
Words we should know by the end of year 1.