Welcome to Year 1 - Beech
 
Our teacher is Mrs Campion and our teaching assistant is Miss Dickinson.
 Mrs Zafar, Mrs Bi, Mrs Hancock and Miss Edwards will also be helping us with our learning!
There are 29 children in our class – 18 girls and 11 boys.
 
Class Codes
Keep your hands and feet to yourself.

Respect everyone and everything.

Be a good listener and try your best.

Be proud to be in the Victoria team.

Show good manners.
British Values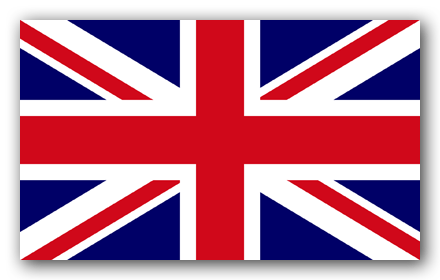 As part of our British Values in Year 1, we will be learning about democracy by encouraging the children to make decisions together.  One of the ways we will be doing this is by holding class votes. Over the year so far, we have held class votes to select our School Council representatives, Sports Council representatives and Behaviour Ambassadors for each half term.
Showing mutual respect and tolerance of one another are part of the values underpinned in Year 1. We understand how important it is to respect and value the feelings and views of others and celebrate ways in which we are different and the same. Our topic 'Ourselves' will help us to learn more about this, as well as taking pride in who we are and ways in which we treat others. Children will be encouraged as part of their self confidence and self awareness to feel confident to express their needs and opinions.
In Year 1, children are taught the importance of having rules and routines in place within the school and classroom. We use our rules to help us make good choices and think about our actions, keeping our school a safe and happy place! Each week our Behaviour Ambassador will choose a child from the class to be awarded for their good behaviour! 
Job Roles in 1 Beech
School Council- Riley Portsmouth and Haleema Hussain
Sports Council- Abdul Bashir
 Behaviour Ambassador- Hajirah Yasin (Spring i)
1Beech E-Safety Representatives (SMART-BOTS)
Information about Class 1 Beech
In Class 1 Beech the children will be given weekly homework. Homework is handed out on Friday and is due in on the Tuesday. We will be talking through and explaining the homework to the children before they take it home, however if you have any questions or the children are unsure as to what they are meant to do, please feel free to speak to a staff member in Class 1 Beech either yourselves or to encourage the children to come to see us if they need help completing their work.
The children will also be taking home a reading book and a library book. Please read with your children on a daily basis at home and write a comment in their reading journals to let us know how they got on. Library books will be changed weekly, every Tuesday afternoon.
Our Timetable
Please find Mrs Campion's timetable for Autumn below. We will be having PE on Monday and Thursday. Children will need to have their full PE kits in school on both these days. Girls will need any earrings to be taken out (unless the children are able to do this themselves).
Spring i
Creative Curriculum Overview
Targets
Every half-term we have targets for reading, writing and maths. Here are our targets for the spring 1 half-term;
Reading
I can join in with rhymes and re-tell parts of well-known stories which have repeated words and phrases.

I can talk about what a book might be about by looking at the cover, title and blurb.

I can use my understanding of characters, settings and events in other stories to make predictions.
Writing
I can use vocabulary/forms of speech which are increasingly influenced by experience of books.

I can write stories that have a beginning, middle and end.

I can plan and write stories that are like other stories that I have read.
Maths
I can add and subtract1 to any number up to 10.

I can add and subtract 1, 2 or 3 to any number up to 20.

I can add or subtract any single digit to any number up to 20.
PJ Night!
We had so much fun at school in our pyjamas! Here are some pictures...
E-Safety Day
We have been learning about how to stay safe on the internet. We watched some videos and played some games. We learnt that we should never give out our personal information and we should tell an adult if we are worried!
The Treasure Hunt
We have been reading 'The Treasure Hunt' by Nick Butterworth. Yesterday we went on a treasure hunt around the school. Our treasure hunt was different to the treasure hunt in the story book. Unlike the book where Percy ate all of the treasure, we actually found some treasure! Mrs Campion didn't copy Percy, she shared the treasure out.
English
We have been sorting books into two groups- Fiction and Non-Fiction. We have learnt that 'Fiction' means a story book and 'Non-Fiction' means an information book.
ICT Lessons
In English we have been reading Jasper's Beanstalk by Nick Butterworth and we have linked this to our ICT learning. We had to program the BEEBOTs with instructions and direct them towards Jasper's Beanstalk.
Coding
We have enjoyed our coding lessons. We learnt how to make the fish and whales move and change direction.
Football Coaching
We are very lucky to have Brent Freeman ( from FA Football) come to Victoria Community School to teach us how to play!
Music Lessons
We have been learning how to read music and are now experts! Ask your child how to clap out these musical notes.
Andy Tooze Poetry Day
Today we have been very lucky to have Andy Tooze (a Poet) come to visit Victoria Community School. He started with an assembly and then came to our class to work with us. We had so much fun learning and performing his poems and we even got chance to write our own poems! Some of us have now decided that we want to be Poets when we grow up!
It was amazing to see so many parents watching our assembly and joining us at the end of the day to buy signed copies of his books!
Christmas in 1 Beech
We had a lot of fun making our Christmas hats, having our Christmas meal, playing party games and meeting Santa!
Children in Need!
We all came to school in spotty clothes to raise money for Children in Need. We decorated some biscuits with smarties.
Maths Learning
We have been learning about capacity. Here are some photos from our maths learning...
Chinese Lanterns
We have made some lanterns today and if you are able to come to our Christmas performance then you will see us using these!
Diva Lamps
Today we have learnt about Diwali and have made some Diva Lamps with clay.
We decorated our Diva Lamps.
Parent Reading Workshop
Our parents came to visit Year 1. They listened to Mrs Campion and Mrs Turner read a story and then they shared a book with us. Here are some pictures of the afternoon...
We have started paired reading with Year 3. We really enjoy practicing our reading with our reading buddies and sharing our stories with them. We work well together asking and answering questions on our books.
1Beech Reading Corner
The children have really enjoyed spending time in our Reading Garden. Our author focus for the Autumn Term is Allan Ahlberg.
Our Author focus for Spring Term 1 is Nick Butterworth.
Olympic Readers
We have an Olympic reading display in 1 Beech.
Keep up the good reading because we need more butterflies and bees on our flowers (Bronze, Silver and Gold Awards).
Bonfire Night
In English and Creative Curriculum we have been learning about the Gunpowder Plot story. We have acted out the story, learnt about Guy Fawkes and created our own firework paintings using straws to blow the paint. 
For Roald Dahl Day we learnt about the story 'The Enormous Crocodile.' We acted out the story with our friends then we made some 'Roly Poly Birds!'
The phonics mats we use to help us with our writing!
Other things we use in Year 1 to help us with our learning!
Have you seen the Kids' Zone? Play games, and visit some cool websites. You can vote for your favourites!