Welcome to Year 1 - Beech
 
Our teacher is Mrs Campion and our teaching assistants are Mrs Nawaz and Mrs Kunsir.
There are 29 children in our class – 13 girls and 16 boys.
 
Class Codes
Keep your hands and feet to yourself.

Respect everyone and everything.

Be a good listener and try your best.

Be proud to be in the Victoria team.

Show good manners.
British Values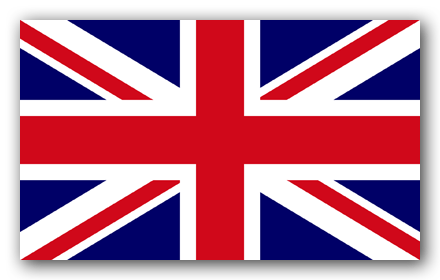 As part of our British Values in Year 1, we will be learning about democracy by encouraging the children to make decisions together.  One of the ways we will be doing this is by holding class votes. Over the year so far, we have held class votes to select our School Council representatives, Sports Council representatives and Behaviour Ambassadors for each half term.
Showing mutual respect and tolerance of one another are part of the values underpinned in Year 1. We understand how important it is to respect and value the feelings and views of others and celebrate ways in which we are different and the same. Our topic 'Ourselves' will help us to learn more about this, as well as taking pride in who we are and ways in which we treat others. Children will be encouraged as part of their self confidence and self awareness to feel confident to express their needs and opinions.
In Year 1, children are taught the importance of having rules and routines in place within the school and classroom. We use our rules to help us make good choices and think about our actions, keeping our school a safe and happy place! Each week our Behaviour Ambassador will choose a child from the class to be awarded for their good behaviour! 
Job Roles in 1 Beech
School Council- Yahaya and Zainab
Sports Council- Dre and Abeera
 Behaviour Ambassador- Hareem  (Autumn i)
Eco Warrior- Subhan and Ebrahim
1Beech E-Safety Representatives (SMART-BOTS)
Information about Class 1 Beech
In Class 1 Beech the children will be given weekly homework. Homework is handed out on Friday and is due in on the Tuesday. We will be talking through and explaining the homework to the children before they take it home, however if you have any questions or the children are unsure as to what they are meant to do, please feel free to speak to a staff member in Class 1 Beech either yourselves or to encourage the children to come to see us if they need help completing their work.
The children will also be taking home a reading book and a library book. Please read with your children on a daily basis at home and write a comment in their reading journals to let us know how they got on. Library books will be changed weekly, every Tuesday afternoon.
Our Timetable
Please find Mrs Campion's timetable for Autumn below. We will be having PE on Tuesday and Wednesday. Children will need to have their full PE kits in school on both these days. Girls will need any earrings to be taken out (unless the children are able to do this themselves).
Curriculum Overview 2018-2019
Targets
Every half-term we have targets for reading, writing and maths. Here are our targets for the Autumn 1 half-term;
                                                            Maths
I can read and write any 2 digit number up to 20.

I can read and write any 2 digit number up to 50.

I can read and write any 2 digit number up to 100.    
Writing
I can say a simple sentence. I can write my own name using a capital letter.

I can write a simple sentence. I can start my sentence with a capital letter and finish my sentence with a full stop.

I can write simple sentences and join some with and and but. I remember to use capital letters and full stops properly in my sentences. I can use question marks at the end of question sentences.
Reading
I can talk about and sequence the main events of a story.

I can talk about and identify the main events in a story using the book to help me.

I can answer questions finding information from different parts of the text to help me.
1Beech Reading Corner
In Year 1 Beech we have a Reading Garden. Our author focus for the Autumn Term is Allan Ahlberg.
The phonics mats we use to help us with our writing!
Other things we use in Year 1 to help us with our learning!
Have you seen the Kids' Zone? Play games, and visit some cool websites. You can vote for your favourites!