Welcome to Class 1T!
 
Our teacher is Mrs Turner and our teaching assistants are Miss Dickinson, Mrs Waheed, Mrs Bi, and Mrs Zafa.
There are 28 children in our class – 12 boys and 16 girls
British Values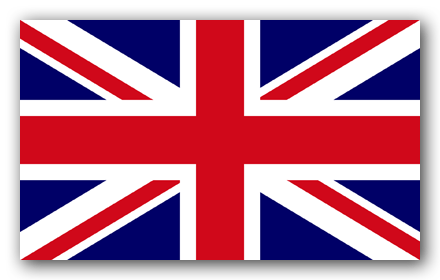 As part of our British Values in Year 1, we will be learning about democracy by encouraging the children to make decisions together.  One of the ways we will be doing this is by holding class votes. Over the year we will hold class votes to select our School Council representatives, Sports Council representatives and Behaviour Ambassadors for each half term.
Showing mutual respect and tolerance of one another are part of the values underpinned in Year 1. We understand how important it is to respect and value the feelings and views of others and celebrate ways in which we are different and the same. Our topic 'Ourselves' will help us to learn more about this, as well as taking pride in who we are and ways in which we treat others. Children will be encouraged as part of their self confidence and self awareness to feel confident to express their needs and opinions.
In Year 1, children are taught the importance of having rules and routines in place within the school and classroom. We use our rules to help us make good choices and think about our actions, keeping our school a safe and happy place! Each week our Behaviour Ambassador will choose a child from the class to be awarded for their good behaviour! 
Job Roles in 1T
School Council- Hadi and Anaya
Sports Council- Hana and Irfan
SMARTbots- Deema and Khizar
Behaviour Ambassador- Irfan (Summer i)
Information about Year 1T
In Year 1T the children will be given weekly homework. Homework is handed out on Friday and is due in on the Tuesday. We will be talking through and explaining the homework to the children before they take it home, however if you have any questions or the children are unsure as to what they are meant to do please feel free to speak to a staff member in Year 1M either yourselves or to encourage the children to come to see us if they need help completing their work.
The children will also be taking home a reading book and a library book. Please read with your children on a daily basis at home and write a comment in their reading journals to let us know how they got on. Library books will be changed weekly, every Friday afternoon.
Our Timetable
Please find Year 1T's timetable below. We will be having PE on Wednesday and Friday. Children will need to have their full PE kits in school on both these days. Girls will need any earrings to be taken out (unless the children are able to do this themselves).
These are the topics we will be working on throughout the year.
Transport
In our creative Curriculum topic we have been learning about different types of Transport. As part of our Design and Technology lesson we thought about how we could make a vehicle and what we would need to make it. After we had discussed our ideas we designed and made our own vehicles.
Our visit from the animal man
This half term Miss Akhtar organised a visit from the Animal Man for Key Stage 1 and Reception and Nursery. We had lots of fun seeing and learning about all the animals he brought in! We saw ferrets, a snake, an owl, a cockroach, a giant snail and lots of other animals too! We even got to stroke some of them-we were very brave!
Making our sandwiches – D&T following instructions
Our part of our learning about food hygiene and preparation we made healthy wraps using the ingredients-cucumber, tomatoes, tuna and carrot. We practised skills such as cutting, slicing, grating and chopping to help us make our wraps and followed the teachers' instructions very carefully. Well done everyone for making some super tasty healthy wraps!
Computing Week
During Computing Week we learnt all about using technology and the internet safely. We shared what we had learnt by carrying out some E-Safety activities with our parents. We also learnt how to programme devices in order to make them follow a set of instructions. We used apps like 'Daisy the Dino' and 'Beebots' to help us develop and support our knowledge and understanding of Computing.
World Book Day
Can you guess what we dressed up as for World Book Day?
This year, Year 1 dressed up as characters from Percy the Park keeper stories. We have been learning about the author Nick Butterworth this half term and decided to dress up as the characters from his stories. We came as either Percy or the woodland animals he looks after in his park. How many different animals can you see?
We had so much fun learning about Mini Beasts in Environmental Science Week.