Welcome to Class 1M!
 
Our teacher is Miss Marchini and our teaching assistant is Miss Zaman.
 Mrs Waheed, Mrs Zafoor and Mrs Clay will also be helping us with our learning!
There are 28 children in our class – 17 girls and 11 boys.
 
Class Codes
Keep your hands and feet to yourself.

Respect everyone and everything.

Be a good listener and try your best.

Be proud to be in the Victoria team.

Show good manners.
British Values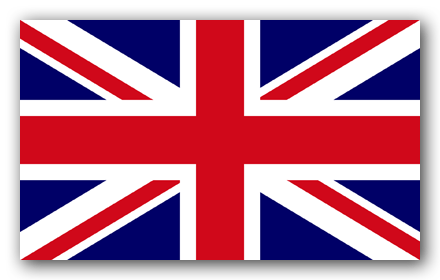 As part of our British Values in Year 1, we will be learning about democracy by encouraging the children to make decisions together.  One of the ways we will be doing this is by holding class votes. Over the year so far, we have held class votes to select our School Council representatives, Sports Council representatives and Behaviour Ambassadors for each half term.
Showing mutual respect and tolerance of one another are part of the values underpinned in Year 1. We understand how important it is to respect and value the feelings and views of others and celebrate ways in which we are different and the same. Our topic 'Ourselves' will help us to learn more about this, as well as taking pride in who we are and ways in which we treat others. Children will be encouraged as part of their self confidence and self awareness to feel confident to express their needs and opinions.
In Year 1, children are taught the importance of having rules and routines in place within the school and classroom. We use our rules to help us make good choices and think about our actions, keeping our school a safe and happy place! Each week our Behaviour Ambassador will choose a child from the class to be awarded for their good behaviour! 
Job Roles in 1M
School Council- Safa and Adnan
Sports Council- Aaisha and Reyhaan 
SMARTbots- Alishba and Akeel
Behaviour Ambassador- Aaisha (Summer i)
Information about Year 1M
In Year 1M the children will be given weekly homework. Homework is handed out on Friday and is due in on the Tuesday. We will be talking through and explaining the homework to the children before they take it home, however if you have any questions or the children are unsure as to what they are meant to do please feel free to speak to a staff member in Year 1M either yourselves or to encourage the children to come to see us if they need help completing their work.
The children will also be taking home a reading book and a library book. Please read with your children on a daily basis at home and write a comment in their reading journals to let us know how they got on. Library books will be changed weekly, every Friday afternoon.
Our Timetable
Please find Year 1M's timetable for Spring below. We will be having PE on Wednesday and Friday. Children will need to have their full PE kits in school on both these days. Girls will need any earrings to be taken out (unless the children are able to do this themselves).
Spring i Timetable
These are our topics for the rest of the year.
Autumn 1

Autumn 2

Spring 1

Spring 2

Summer 1

Summer 2

 

The Living

Planet

 

Animals

Tell me a

story...

Transport

Around the World

in 80 days

Seaside
Investigations!
In Science we have been carrying out different investigations. We have made our predictions, tested our predictions and evaluated what happened. We have also talked about what we found out from the experiment and how we have made the investigation fair. Some of the investigations we have done so far are: exploring which materials will float and which will sink, investigating what happens to ice when it is stored in different places. 
We enjoyed learning all about Summer and created windmill artwork for the display in the entrance hall. We had lots of fun following instructions to help us create our windmills. We learnt all about where you might find windmills and how windmills move. We decorated our windmills carefully to make them our own and went out on the playground with Miss Zaman to test our windmills out! They made beautiful colours as they spun round in the wind! See if you can spot our work on display!
As part of our learning for our topic 'Transport', we designed and created vehicles. We used junk modelling to build our vehicles and created axles so that the wheels of our vehicles could move. We talked about how effective our vehicles were and whether they looked like our design. We worked really hard to produce and decorate our vehicles and enjoyed seeing how fast they could go!
This half term we took part in a 'Change for Life' sports festival alongside several other schools. The festival took place at Clays Lane recreational grounds and was led by Burton Albion. We really enjoyed the morning of sporting activities and were able to develop our throwing, catching and running skills through the games they had planned. We all listened really carefully and enjoyed making new friends!
For Science Day we had a visit from the Science Boffins. We took part in a really interesting workshop where we made ice cream using dry ice and carried out different exciting investigations. At the end of the day the whole school gathered on the playground to release a rocket into the air, we talked about what happened when the rocket took off and really enjoyed watching it fly really high into the sky! Thanks you Miss Akhtar for organising such a great day!
Comic Relief
On Comic Relief Day we learnt all about the work of the charity and took part in a treasure hunt to find missing red noses around the school! We would like to say a big thank you to Mrs Bick for organising the activity, we had lots of fun hunting down the noses and worked really well as a team to find them! Well done everyone! 
Our Maths Parent workshop
This Summer we invited our parents to a workshop in our classroom to learn about Maths and how we apply our Maths learning to solve problems. We also talked about mental Maths and ways in which we use number facts like times tables and number bonds to help us work out answers quickly and in our heads. We really enjoyed showing our mums and dads what we do in Maths and loved carrying out learning activities with our parents and friends. 
Computing Week
During Computing Week we learnt all about using technology and the internet safely. We shared what we had learnt by carrying out some E-Safety activities with our parents. We also learnt how to programme devices in order to make them follow a set of instructions. We used apps like 'Daisy the Dino' and 'Beebots' to help us develop and support our knowledge and understanding of Computing.
Our Visit from the Animal Man
This half term Miss Akhtar organised a visit from the Animal Man for Key Stage 1 and Reception and Nursery. We had lots of fun seeing and learning about all the animals he brought in! We saw ferrets, a snake, an owl, a cockroach, a giant snail and lots of other animals too! We even got to stroke some of them-we were very brave! 
Making our Sandwiches-DT/Following Instructions
Our part of our learning about food hygiene and preparation we made healthy wraps using the ingredients-cucumber, tomatoes, tuna and carrot. We practised skills such as cutting, slicing, grating and chopping to help us make our wraps and followed the teachers' instructions very carefully. Well done everyone for making some super tasty healthy wraps!
We also made jam sandwiches to help us follow, sequence and write our own instructions. We did really well remembering our instructions, highlighting and naming our instruction features and using our photographs of us making our sandwiches to support our writing. Well done Year 1-some super work!
Look at how grown up we are using the Gym apparatus!
Computing-using beebots
In Computing we are learning all about programming. We followed instructions and used problem solving to help us programme our beebots to move in different directions. We learnt all about position and direction and used key words like forward, backward, left, right, half turn and whole turn. We worked together to work out what each button on the beebot did-well done everyone! Good team work!
Paired Reading with 4P
This year we have been carrying out paired reading with 4P. We really enjoy practicing our reading with our reading buddies and sharing our stories with them. We work well together asking and answering questions on our books. Thank you 4P for listening to us read and helping us to build our confidence with our reading!
Happy Holidays and a Happy New Year from 1M!
Christmas in 1M
Here are some pictures of us performing our Christmas play 'Toby's Christmas Drum.' We had lots of fun acting out our parts, singing our songs and wearing our super costumes! Thank you to everyone for taking part and well done to us for being so confident and brave in front of our audience!
We also had a very exciting time when Santa came to visit us! He brought lots of presents for us all, after hearing how good we had been all year! 
As part of our topic 'Animals' we learnt how to shape, cut and join materials. We designed our own puppets based on an animal of our choice, sewed our puppets with some help and decorated our puppets using felt and googly eyes. We have worked so hard to create our puppets which we will be evaluating next week! Don't they look great!
On Thursday 4th November we visited Twycross Zoo to learn more about animals and how they live. We really enjoyed exploring the zoo! We saw animals such as monkeys, giraffes, zebras, leopards and penguins. We also learned about animals and their habitats and took part in a special workshop where we got to see and stroke a chinchilla and a cockroach. Everyone was really well behaved and listened carefully to their teachers. Our favourite part was the butterfly farm-where we got to see the butterflies flying about around us!
We learnt all about mini beasts during Environmental Science Week. In Maths we sorted and classified mini beasts in different ways. We also collected data about mini beasts and used data handling to find out what the class' favourite mini beast was. We enjoyed going to Nursery gardens to observe mini beasts in their natural habitats. We made sure we looked after the mini beasts we found and returned them to their habitats safely. In English we labelled mini beasts and answered investigative questions about mini beasts and their features. We also did some lovely descriptive writing about our mini beasts! In D&T we worked together in groups to construct mini beast hotels using sticks, leaves, conkers and pine cones. We talked about how to build our structure so that it would stand up and cut and joined our materials to create the shape of our structure. We really enjoyed the Science Fair too-where we were able to see all the lovely work the classes had produced over the week!
Roald Dahl Day!
For Roald Dahl Day we learnt about the story 'The Giraffe, the Pelly and Me.' We dressed up as characters from the story and acted out the story with out friends!
As part of our Science topic we have been learning all about our bodies and our senses. We can point to different parts of our body and explain what these parts are used for. We also know that there are five senses. We know which body part we use for each of our senses and can describe objects using our senses too!
PSHE
As part of our PSHE we have been learning about ourselves and looking after our bodies. We learnt about germs using glitter and practised washing our hands properly so that all the germs (the glitter) came off and did not spread!
The phonics mats we use to help us with our writing!
Other things we use in Year 1 to help us with our learning!
Have you seen the Kids' Zone? Play games, and visit some cool websites. You can vote for your favourites!